Workshop on IP and Knowledge Management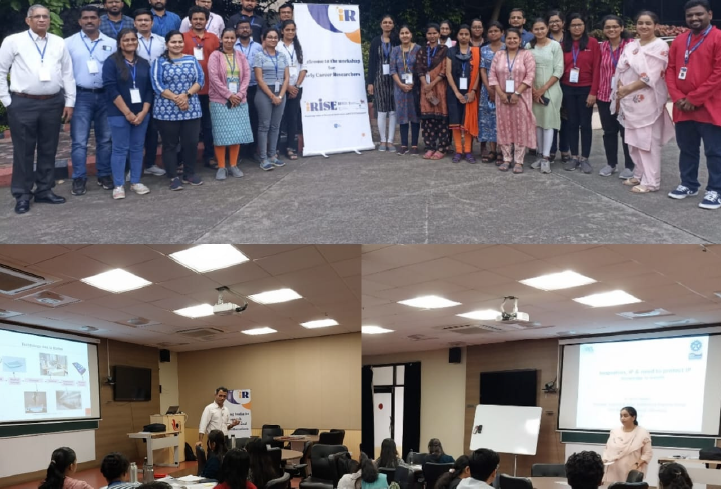 As many as 31 STEM Ph.D. students from Pune, Baroda, Dhule, Nashik, and Ahmednagar took part in the workshop on "Intellectual Property and Knowledge Management" held on 28 September, 2022 at IISER Pune under iRISE programme. Out of them 64% were females.

The workshop focused on IP strategies, IP types, IP documentation, Patent drafting, IP and Technology Commercialization, Organizational IP strategies, and various aspects of Knowledge Management such as capture, storage, sharing, and transfer of knowledge.

Prof. Gouri Gargate from IIT Kharagpur, Dr. Magesh Nandagopal, Principal Scientist and Head of Technology Strategy Group at CSIR-NCL, Dr. Nitin Shukla-Tewari, Head of intellectual property group at CSIR-NCL, Dr. M.G Kulkarni,IP Consultant guided the students on various topics.