Interaction with Visionary Industry Stalwarts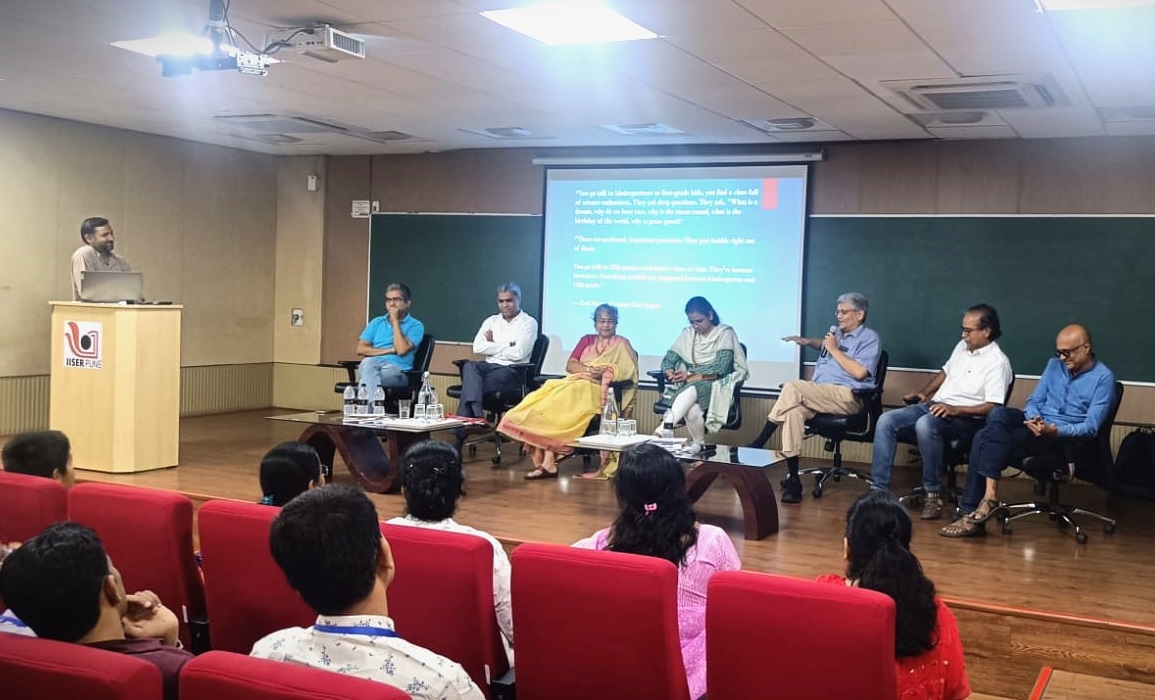 Building Bridges: A Power-Packed Interaction Between Industry Stalwarts and Teachers held on 12th June, 2023 at Indian Institute of Science Education and Research (IISER), Pune.
A remarkable collaboration was witnessed between the visionary industry stalwarts and passionate educators. Together, we are paving the way for a brighter future in education.
Thanks to Mr. Amit Paranjape, Dr. Navin Kabra, Mr. Shrikant Patil, Dr. Sharmila Mande, Mr. Prashant Girbane, Mr. Shridhar Shukla for taking time from their busy schedule to grace us with their presence and empower our teachers with their insightful talks. Their words of wisdom and guidance have ignited a spark of inspiration, fostering a passion for excellence in our dedicated educators.
Their invaluable contribution has not only elevated our teachers' spirits but also reaffirmed their commitment to nurturing the future generation. Their support and encouragement will have a lasting impact on our educational community, propelling us towards new heights of innovation and excellence.
We express our deepest gratitude for their unwavering dedication to education and for sharing their invaluable expertise with our teachers. Together, we are building a brighter future for our students, driven by collaboration, passion, and lifelong learning.
#BuildingBridges #InspiringEducation #IndustryStalwarts #PassionateTeachers #CollaborationForChange