Visit of Rt. Hon'ble Nick Gibb - Minister of State at Department of Education (DfE), UK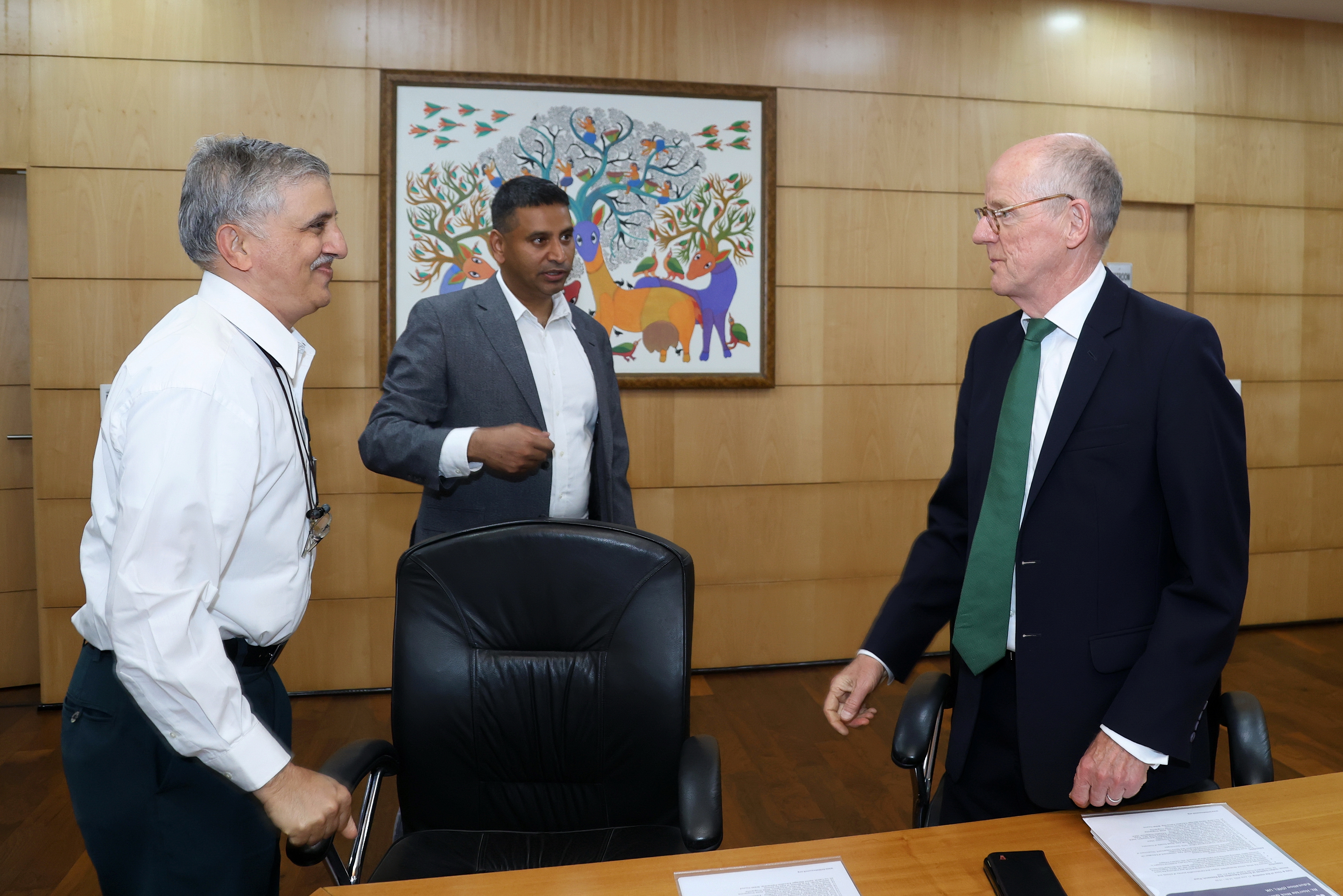 Rt. Hon'ble Nick Gibb - Minister of State at Department of Education (DfE), UK visited IISER Pune on June 21, 2023. The major objectives of his visit was
Showcase the whole school development, impact and transformative journey of schools and teachers.
Testimonials of journey towards enhanced capacity building of ECR and improving the talent pipeline of future researchers through examples of collaboration with UK sector organisations.
Overview of work towards UK-India collaboration on thematic areas Anti-Microbial Resistance through white papers and thought leadership publications.
Demonstrate the work accomplished towards strengthening industry-academia linkages to promote better teaching learning and transnational research with industry linkages.
Attendees for the meeting were: Prof. Sunil S Bhagwat, Director IISER; Alison Barrett MBE, Director India, British Council; Rebecca Lindsay, International Partnership Lead South Asia, Department of Education UK; Dr. Shailendra Deolankar, Director Directorate of Higher Education; Ranjit Singh Deol IAS, Secretary School Education and Sports Department, Government of Maharashtra; Savitha Balachandran, Chief Financial Officer, TATA Technologies; Mr Sujit Dixit, CSR Head, TATA Technologies; Mr Ajit Sharma, Managing Director India & South Asia, Royal Society of Chemistry; Prof. Harinath Chakrapani, Professor of Chemistry, IISER; Dr. Sourabh Dube, Associate Professor of Physics, IISER; Prof. M.S. Santhanam, Dean, International Relations and Outreach, IISER; Prof. Srinivas Hotha, Dean, Planning and Communications, IISER; Prof. Kundan Sengupta, Associate Dean (International Relations and Outreach), IISER; Dr. Nitin Shukla Tiwari, Principal Scientist Intellectual Property Group, NCL, Pune; Dr. Neeraja Dashaputre, Principal Technical Officer - Education Academics, IISER; Nitin Tiwane, Project Manager, iRISE Programme; Shraddha Bhurkunde, Senior Teaching Associate, iRISE Programme; Sonal Thorve, Technical Officer (Education), iRISE Programme; Jessica Smith, PS to Minister of state for schools; Ivy Cabral, Senior Manager Education Partnership, British Council.
Glimpses: